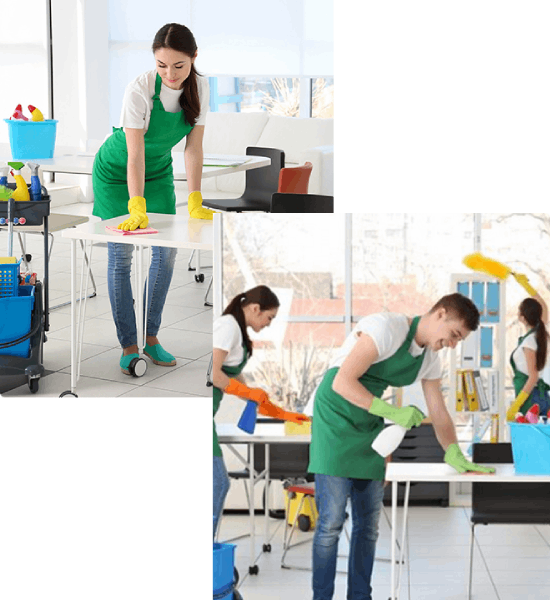 About Our Company
Your One-Stop
Cleaning
Solutions Provider
Since 2006 our founder has worked full-time in the Cleaning Services Industry delivering high-quality cleaning services to businesses including churches, medical facilities, factories, small and mid-sized offices, and retail stores.

Our founder truly is a neat freak and he has personally trained every member of our organization since we began operation 13 years ago, imparting the belief that cleaning in a noble and worthwhile profession and that we must give it 110%. Everyone at Extreme Clean strives to consistently exceed our customers' expectations.
Service Over Sales
Since our beginning, our CEO has spent nearly 20,000 hours personally cleaning and managing the delivery of cleaning services to various businesses and residences. As a team, we have spent more than 400,000 total hours delivering cleaning services. From our CEO to our bookkeeper and everyone in between, we all clean and we know cleaning.
Dedicated Team
We screen our applicants thoroughly, we train them rigorously, we follow up with ongoing training and we pay our technicians above-average wages for the work that they perform. We all know that cleaning isn't glamorous work but it is honorable and necessary work and we encourage and reward our team members for their dedication and hard work.
For Us - It's Personal
Doing a great job is a reflection on every person on our team. We strive for perfection every day. We constantly think outside-the-box on how we can improve our service delivery; we don't wait for an emergency to act. We are always thinking about how we can be better and do better.
Let us take care of the stress & mess
Receive A Quote Today
Let us show you how affordable and easy hiring our professional cleaning team can be with a quick phone call.
_ What we do? _
Complete Cleaning Services
To Keep Business
Running Smoothly