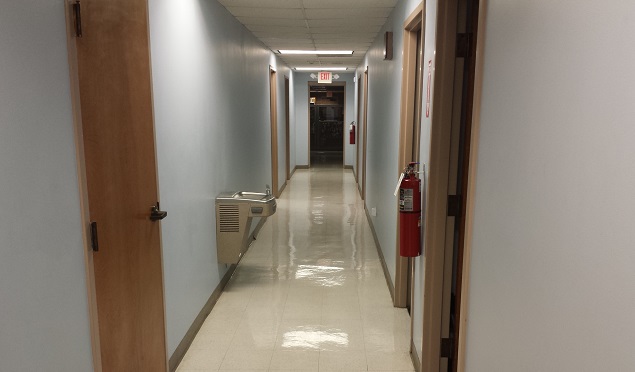 Customer Satisfaction Is Number One
At Xclean of NC we are driven by customer service being number one, not our profits.
FLOOR CARE
Strip and wax, scrub and re-coat, or burnishing, whether you are looking for a one-time job or a full-fledged floor maintenance program, Extreme Clean can get it done. To date, we have worked on more than 1,000,000 square feet of flooring and when it comes to floor-work, there is no substitute for experience. The following pictures provide a high level overview of the floor care process that takes place at most commercial facilities.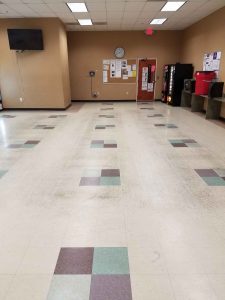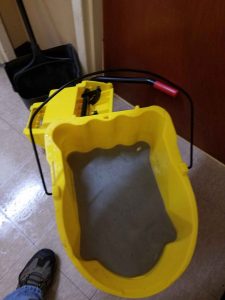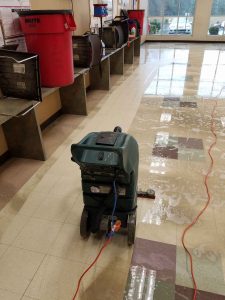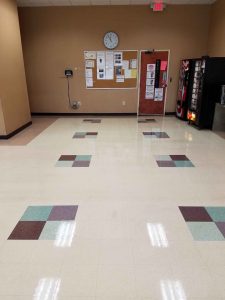 A company notices that their floors have gotten in pretty bad shape… the knowledgeable and experienced team at Extreme Clean of NC performs a strip and refinish… This involves the use of various machines and tools to completely remove all existing finish and trapped dirt form the floor.
After removing all furniture and cleaning the floor of loose debris, we applied chemical stripper to the floor and let it sit.
Then, using a scrubbing machine and an aggressive floor pad, we scrub up all of the finish and begin the process of removing the "gunk" from the floor. After using a wet vacuum, we rinse the floor clean by mopping the floor. It is amazing how much dirt we picked up even after vacuuming the floor.
Finally, once we are certain that the floor is clean (2 thorough rinse mops) we apply several coat of floor finish, allowing ample time between coats until we have a product that look like picture number 5.
For illustration purposes we have simplified the process and depending upon the square footage and the number of coats of finish your floors, a strip and refinish can take anywhere from 4 -10 hours.
If your floors don't seem hold up for very long after a floor job, you may want to consider instituting a complete floor maintenance plan. Like most things in life, without regular maintenance, you benefits may be short-lived. Extreme Clean of NC can institute a complete floor care program for your commercial office facility and keep your floors looking like new year round.